Your secret time with Chole
Your girlfriend's bestie, Chole, was a real daredevil. This time you and your girl got an invitation from Chole: someone was throwing a party nearby, and the madcap had to visit it, as no cool party in the neighborhood has ever gone without her joining.
There were dozens of cheap alcohol bottles, and you should have understood that nothing good would happen from such a volatile mixture of Chole and free booze. But your girl insisted on staying, and how could you leave her alone in such a place? You tried to relax, which was hard to do among dozens of half-naked lovemaking bodies, so you went upstairs to calm down a little.
You've found a relatively nice place, where you haven't spent even 5 minutes on your own – the silence was disrupted by Chole breaking inside of the room. The teen was completely drunk, and the moment she saw you, she hung around your neck. Her warm breath was tickly, but for some reason, the tickles concentrated in the area of your pants zipper. And, of course, she had to felt that.
She laughed pleasantly and pushed you on the bed to saddle up your hips. You tried to take her down, so after some struggling, she was underneath you. You had to hold her wrists as she was kind of aggressive. Something happened, and in a moment, you two were kissing frantically, and her panties were already hanging from the chandelier.
She was completely wet and ready for you to penetrate her. You started to pet her cute small clitoris, and for that, she moaned loudly, asking you to stuff her hole already with your big hard dick. It went inside her smoothly, making her shiver from the wave of pleasure. To add even more spice, she took your hand and directed it to her ass, begging you to please her anal hole as well.
Half Body Sex Doll With Two Holes To Bang
Trying to decide which hole to drill today? You've got all the time in the world to make the final decision. Be it a wider pussy or an inviting tight anal hole, you're guaranteed to experience the best orgasms. The toy brings male masturbation to the new level, providing the sensations of a real girl's pussy.
Realistic Pussy Structure For Bizzare Fucking Sensations
If you stretch the pussy of your sex toy properly, you'd see an irregular pattern of bulges, areas of different gauge, and angle direction. These are all made to make you cum your brain out! Whatever your fantasy is, we bet it would seem that real when you'll bang this gorgeous pussy while slapping her bouncy ass violently.
Tunnel features of Chole
She is sealed, it means that there is no drainage system. But she has the ability to create a suction that closely resembles a vacuum effect. This effect enhances your stimulation and gives you more of a 'real-feel'.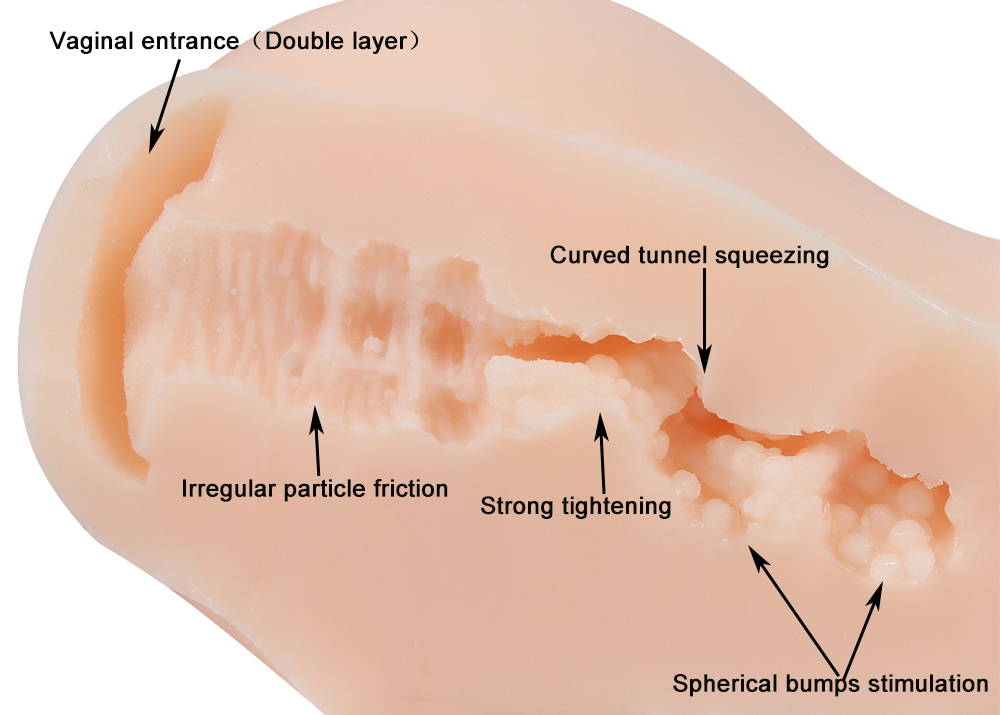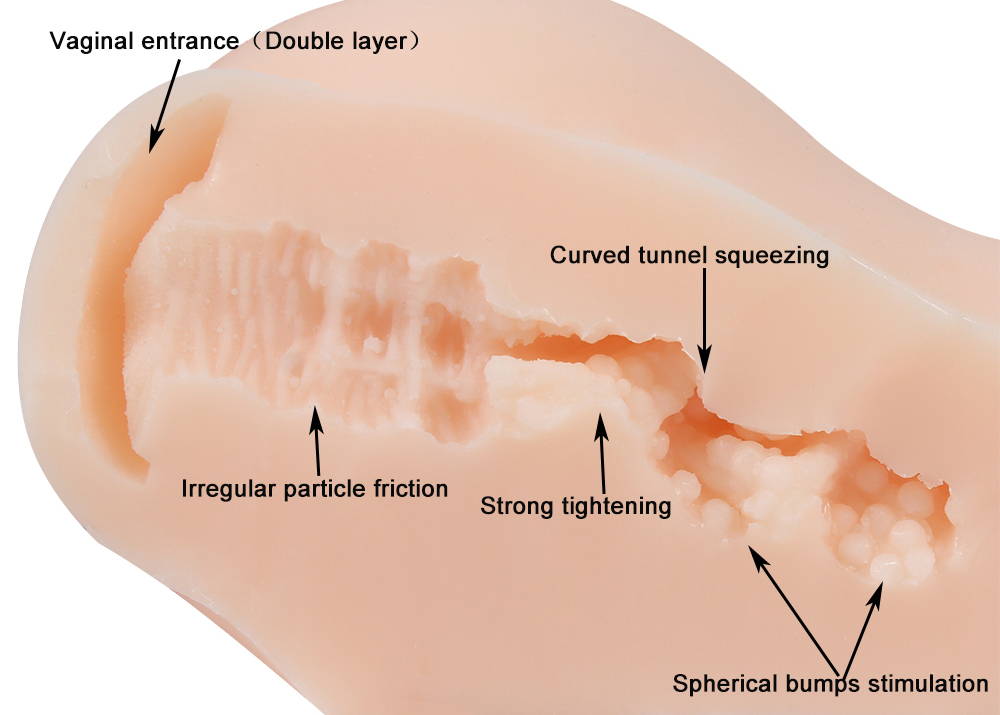 Material That Is Safe To Use
This masturbator is made of medical grade TPE materials, a silicone-like material that suits to people with allergies. It is durable and does not lose its stretchy properties even after a while. Among all the materials used in manufacturing toys for sale, this rubber is probably the best option when it comes to tendance – Winnie could be simply washed with water and left to dry, and then used all over again.
Key Features
❤ Two holes – ass and vagina – that could be banged
❤ Vacuum for extra stimulation of your cock
❤ TPE elastomer is easy to use and clean
❤ An extremely light toy that could be stored discreetly
❤ Little booty for you to spank
Body Measurements
❤ Height: 3.74"
❤ Length: 7.09"
❤ Width: 6.69"
❤ Weight: 2.56 lbs