Your erotic night with Olivia
Her long legs stumblingly spread before your eyes to reveal you her tight neat pussy. Olivia blushes when she sees an excited look on your face and tries to bring her legs back together, but you stop her by firmly putting your palm on her silky inner thigh. She looks at you, trying to catch your emotions – you quickly put yourself together and start to explore her pinkish flower. She relaxes and allows you to do everything you want with her body.
Sweet and velvety, her pussy looks like an invitation to enter, which you do without hesitation. You put your tense cock tip to her soaking wet entrance and teasingly push it further and back. She starts to impatiently sweep, still, you know better how to make her scream from pleasure. You press her down gaining control on the process. The night has only begun…
Realistic lower lips
Olivia's vagina is a real trap for careless men. Its juicy outer labia promise lots of entertaining adventures for those who decide to stop their choice on this toy. Developed to bring outstanding pleasure, its inner structure can completely milk out your cock thanks to the sequence of ridges and curves.
Unpredictable vagina's twists are what makes men lose their mind over Olivia. She may seem like a shy girl on a first glance, but that dripping hairy pussy will tell you much more about her burning desires. With a little bit of water-based warming lube, your every thrust would feel like heavens. Go a little bit deeper, and you might feel as her womb lets you in, astonishing thanks to even more marvelous channel's bends.
Unstretched anal hole
A little bit lower of the "main entrance" you'll find even more admirable feature of this toy – a completely untouched Olivia's anal. She is hungry for new sensations, but she doesn't know what awaits her when your huge throbbing dick will penetrate her butt in a single strong move. You'll feel tight channels pulsating over your cock, luring you even further until her ass is filled with your flesh. Don't forget to cum inside of it – Olivia wouldn't mind your sperm leaking from her destroyed butt.
It is also perfectly shaped for pulsating toys, which would add precise stimulation while you pound Olivia's pussy. Experiment – make your girl scream with multiple orgasms!
Tunnel features of Olivia
She is sealed, it means that there is no drainage system. But she has the ability to create a suction that closely resembles a vacuum effect. This effect enhances your stimulation and gives you more of a 'real-feel'.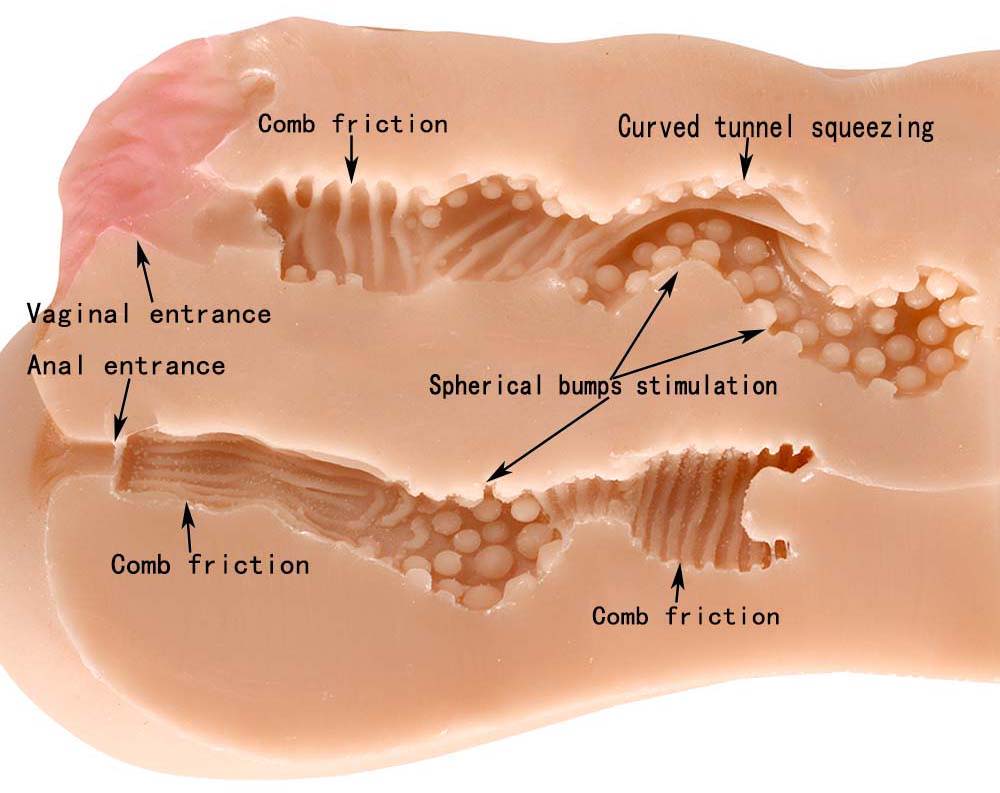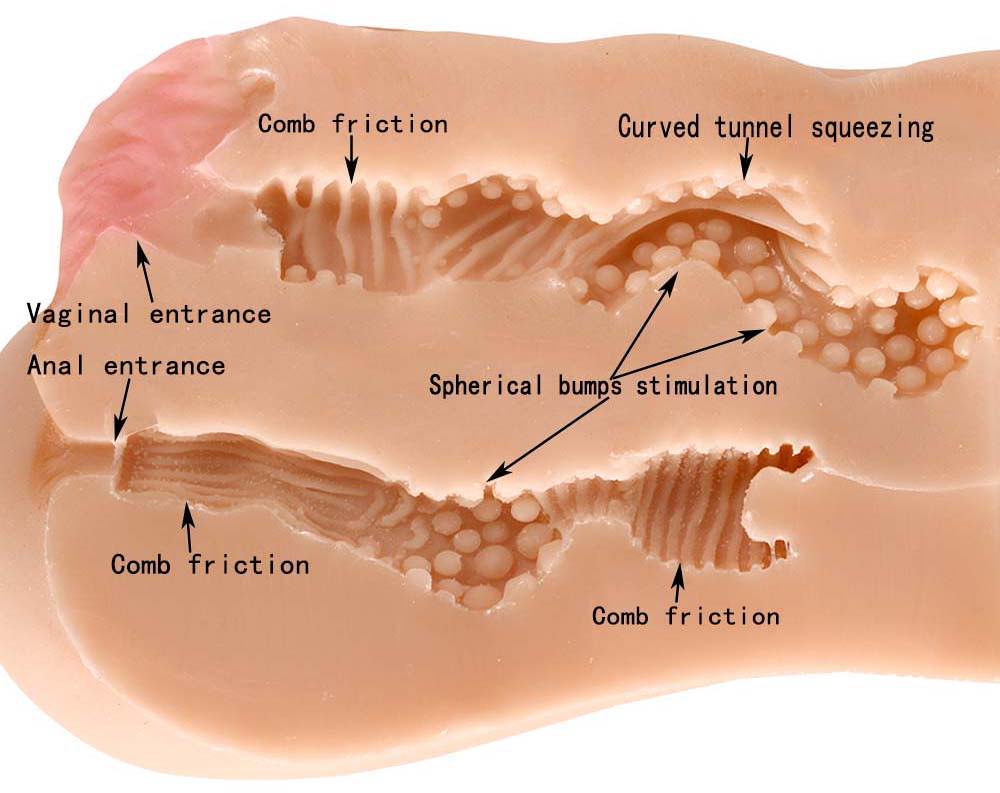 Leather-like materials for top realism
The toy's material can be hard to differ from real skin thanks to the medical grade TPE materials it is made of. Grab Olivia by her bouncy butt, slap it, squeeze it – do whatever you want to with your whore while she begs for more. Her stretching holes are eager to satisfy you, still, you should care about them so that your girl would please you for many years to come. Wash them thoroughly after every use with toy cleaner and treat them with renewing powder, so that every time you fuck her would seem like the first one.
Key Features
❤ Juicy and bouncy butt
❤ Temptingly spread legs
❤ Realistic vagina's structure
❤ Marvelous pussy's curves, ridges, and convexes
❤ Lightweight, yet steady
❤ Unstretched ass with enjoyable twists
❤ Leather-like safe material
Body Measurements
❤ Height: 4.3"
❤ Length: 7.7"
❤ Width: 6.3"
❤ Weight: 3.53 lbs