Don't let Ms. Foxx's age fool you. She may be older, but she has the stamina and the tightness of a young woman. Ms. Foxx is the type of woman who loves to be in control. She's positioned in the doggy style because she's proud to show off her massive, round ass. Her meaty pussy will devour your cock and won't let go until you've blown your load. But she won't be through with you just yet. Ms. Foxx also loves getting her ass pounded. She'll engulf your manhood with her firm ass cheeks and will not stop until she's drained your balls entirely. Your cock belongs only to her now. Prepare yourself for the most intense orgasm of your life.
Realistic Vagina Tunnel
Take a deep dive inside Ms. Foxx's engorged pussy. Her vagina opening is tight, smooth, and constructed with medical grade TPE materials for a lifelike experience. The fleshy exterior can stretch without losing shape, while the interior layer is firmer, more elastic, and provides a pleasurable grip around your cock. Just entering the hole is already an intense experience. Her vagina tunnel is textured with ridges and knobs that stimulate your shaft and provides incredible suction with each thrust.
Realistic Anal Tunnel
Ms. Foxx's tight asshole can engulf your entire penis while providing a firm grip and fantastic suction. Much like her pussy, Ms. Foxx's anal tunnel is textured with ridges and knobs that stimulate every part of your penis, from the bottom shaft up to the tip. Apply lube for the ultimate fucking experience and watch that ass bounce while you pound her.  
Tunnel features of Ms. Foxx
She has upward-facing drainage holes it means that she herself will be easier to clean than most other drainage (or non-drainage) sex dolls, and she is easy to ventilate after cleaning. All you would need to do is run water through the her holes. Then let her air dry.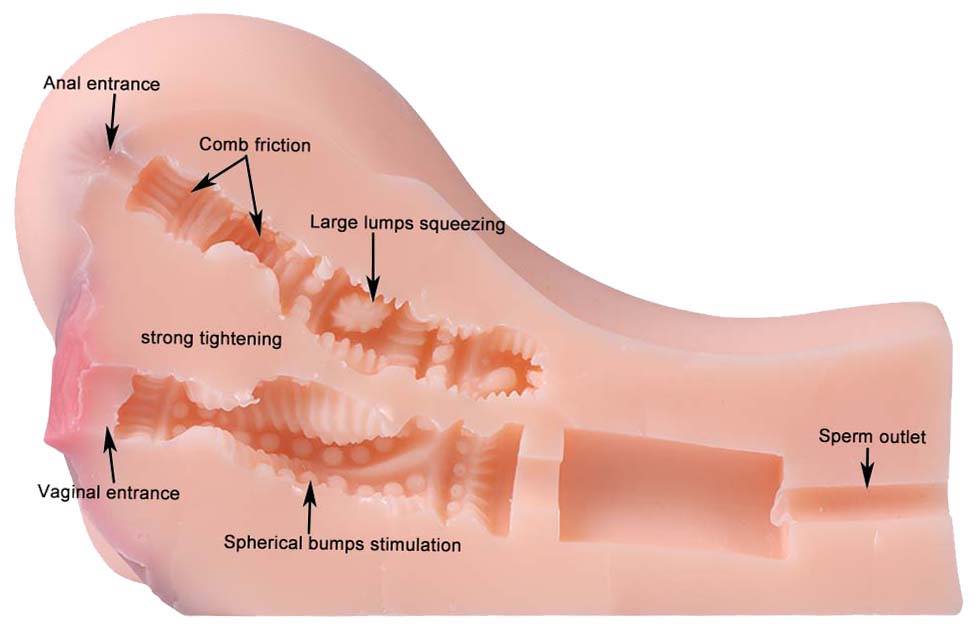 Skin-Like TPE Material
Ms. Foxx is made of medical grade TPE materials that feels close to real human skin. It's more elastic, soft, and can retain its shape better than other materials. You can fuck her silly and she will never lose traction or firmness. To make her ultra-realistic, Ms. Foxx is detailed with subtle goosebumps and skin pigmentation on her vagina— just like a real woman. The TPE material is body-safe and requires little maintenance, so you can cum in her or on her using a water-based lubricant.
Key Features
❤ Lifelike Viginal Tunnel
❤ Lifelike Anal Tunnel
❤ "Skin-Like" TPE Material
❤ Body Safe
❤ Lightweight
❤ Plump Ass
❤ Sexy Curves
❤ Soft to the Touch
❤ Ergonomic Designa
Body Measurements
❤ Height:5.1''
❤ Length:7.9''
❤ Width:8.5''
❤ Weight:5.25lb