Your school English teacher Mrs. Green was a hot milf that many boys of your age had fantasized about. She was always illustratory polite and graceful, but her ass in a pencil skirt was the main reason why the woman became the hottest object of male masturbation in your class. Her sexy skirts were always on the brink of being too short and too provocative. Still, she never gave a reason to question her professionalism, so the topic of her clothes was a small secret only the boys have shared.
At one of the days, you lazily listened to her explaining the new topic when your gaze suddenly hopped something strange from under her table. Is it? Could that be?...
You intently stared between your teacher's legs, where you could clearly see a colorful fabric of her red panties. Such a close acquaintance with a female body expectantly made you rock hard. Mrs. Green caught your shocked gaze. She then looked under your table and smirked, seeing the reaction in your pants.
The next lesson was with her as well, and this time you looked under her table only to see no panties at all. Her mature pussy was visibly sleek with lubricant, pinkish labia minora enlaced with dark curls of hair. The view caught you up till the end of the lesson when Mrs. Green – Lola – asked you to stay after the lesson was over.
She closed the door after the last student left and, without wasting any time, sat on the teacher's table to spread her thighs so you'd have access to her adult pussy. You can already feel that this sex ed lesson will cover all the most topical issues: female vaginas, anal holes, and how one should satisfy both of them.
Realistic Outer Design Of A Woman's Pussy
The sex toy copies all the particularities of a real female vagina with darkened hair ringing provocatively pinkish pussy with eloquent labia minora and alluring clitoris. The toy is pleasing both to your eye and your cock thanks to its unique inner structure consisting of non-regularly distributed ridges and bumps. Unlike toys that reproduce the young girls' pussies, this masturbator would suit for men who derive pleasure from naturally looking vaginas.
Tight Yet Stretchy Material Of Both Holes
You'll love the sensations this toy would bring to your cock. The material used during the half body sex doll manufacturing is called TPE, which is the medical grade materials that is safe for use to everyone. It is lasting and endurable, which means that the holes won't wear out even after the most active sexual intercourse. This small size masturbator has no torso, yet, it doesn't mean it is not able to get you a ticket to heaven.
Tunnel features of Lola
She is sealed, it means that there is no drainage system. But she has the ability to create a suction that closely resembles a vacuum effect. This effect enhances your stimulation and gives you more of a 'real-feel'.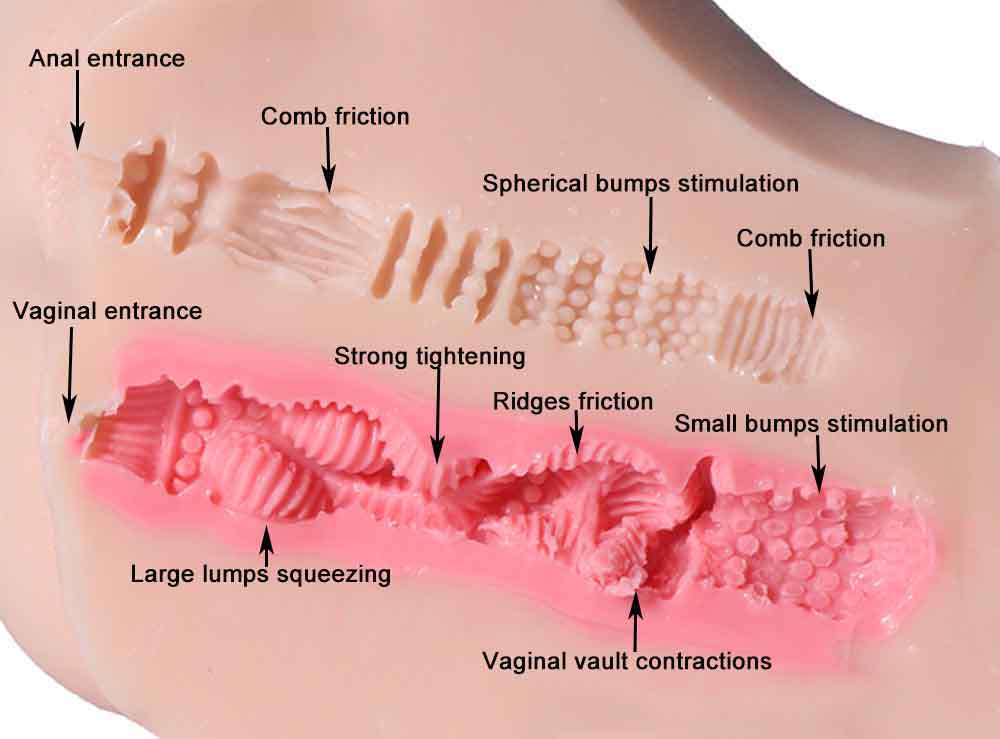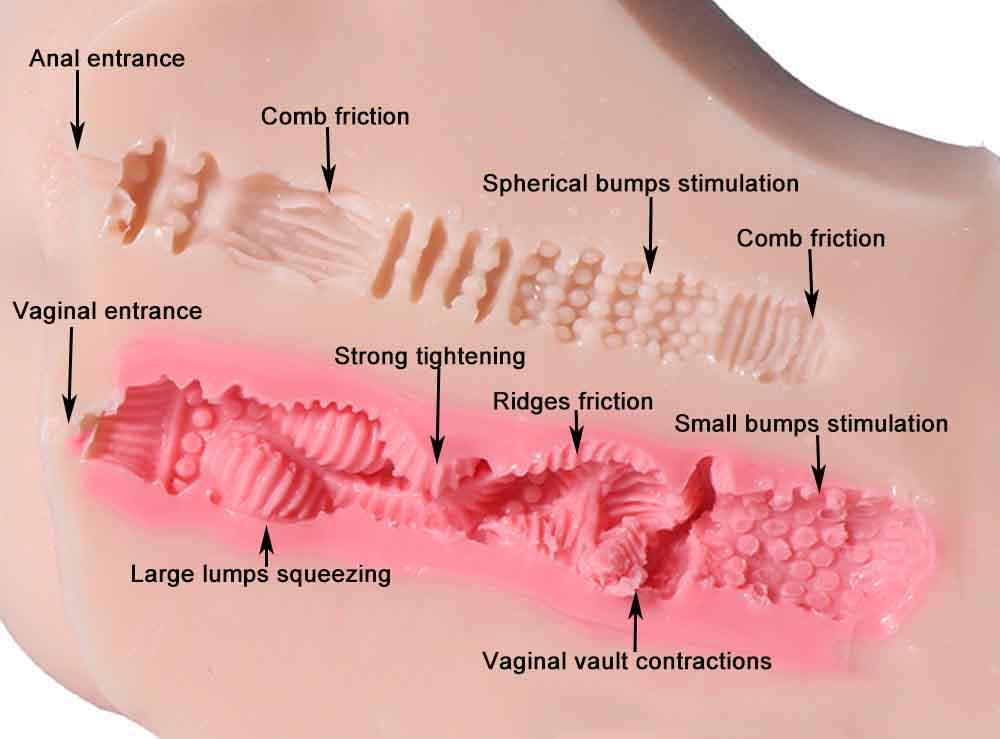 Material That Is Safe To Use
Among all the cheap sex toys, there are not many mini masturbators created according to the high-quality standards. Lola, on the other side, is made of the best material available on the market, which is the medical grade TPE materials. It is recommended to buy if you're taking care of your health or suffer from any kind of skin allergies.
Key Features
❤ Realistic adult pussy with pubes, clitoris, labia minora and majora
❤ Tempting design of a juicy vagina
❤ Small weight, that makes the toy easy to store
❤ Unearthly masturbating experience
❤ Made of the best material available for sale
Body Measurements
❤ Height: 5.12"
❤ Length: 7.09"
❤ Width: 8.66"
❤ Weight: 6.83 lbs