Jessica is an innocent young virgin in her twenties who's craving for the right man to pop her cherry. That man could be you. Her bright pink pussy is waiting to be filled with every inch of your manhood. The thought of you stretching out Jessica's tight pussy hole with your big, hard cock gets Jessica wet and horny. She knows you'll take good care of her. Let her thick pussy lips "kiss" the tip of your stiff pecker. Explore her ass with your cock until you explode in pleasure. With spread legs and a perfectly round ass, Jessica looks and feels incredible from every angle.
Realistic Vagina Tunnel
Jessica's tight virgin hole feels like the real thing. Constructed with durable, medical grade TPE materials, Jessica's gorgeous pussy can withstand the hardest fucking. Her fleshy exterior can stretch without losing shape, while her interior layer is firmer, more elastic, and provides a pleasurable grip around your cock. She has an accommodating pussy entrance that allows you to thrust your manhood all the way in. Her vagina tunnel is textured with ridges and grooves that provide extra stimulation on your cock. The tight, twisty structure will have you moaning in pleasure in no time.
Realistic Anal Tunnel
Grab a handful of Jessica's squishy round ass while you fuck her from behind. Her asshole feels so lifelike, you'll swear it's the real thing. Jessica's unique anal tunnel is layered with ridges and knobs that provide incredible stimulation on your cock. Her beautiful butt hole can squeeze the life out of your pecker and will have you moaning with intense pleasure. Apply lube for the ultimate fucking experience and watch that ass bounce as you pound her again and again.  
Tunnel features of Jessica
She has a downward-drainage hole, the tunnel is narrow but still allows for easy cleaning and ventilating. The fact that her drainage hole is downward-facing gives it a leg up when she comes to that vacuum-like effect, as when she is placed on a flat surface, you can mimic the feeling by closing the tunnel off for a moment.

When it comes to sex doll drainage tunnels, she is top, as she gives you the best of both worlds - a vacuum-like effect and an effective drainage system.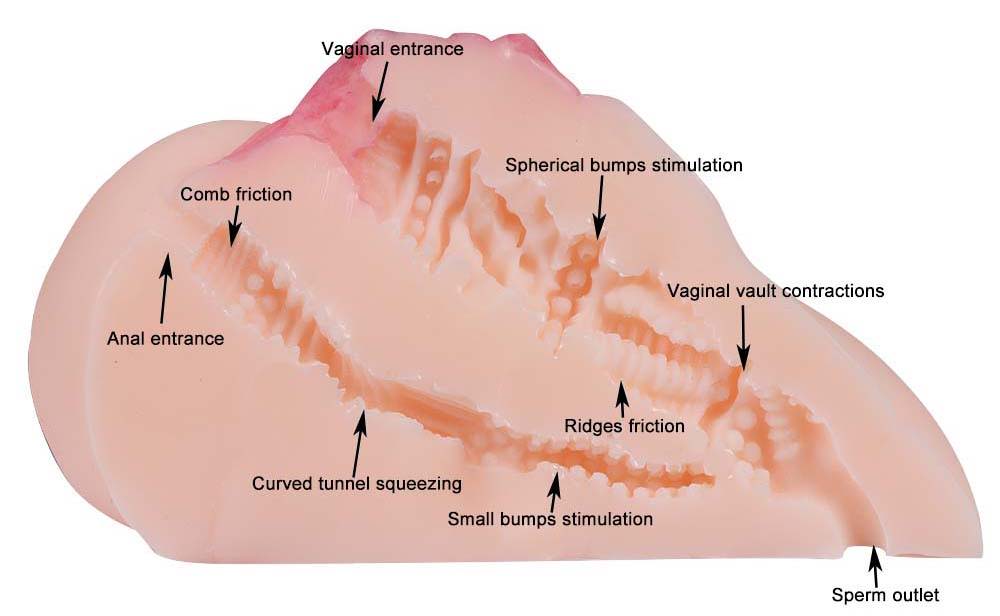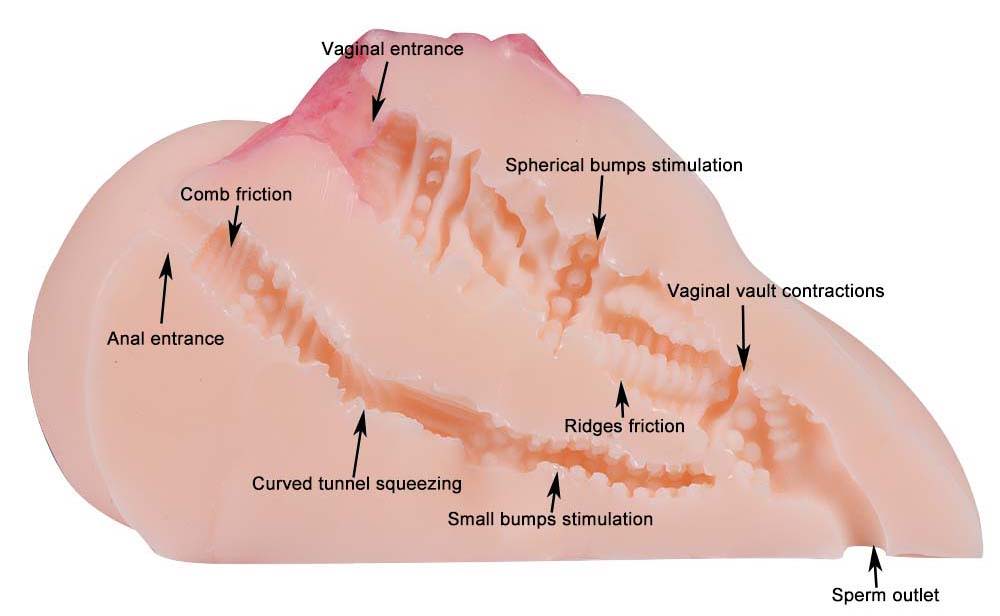 Skin-Like TPE Material
Jessica is made of medical grade TPE materials that feels close to real human skin. The TPE material is detailed with goosebumps and subtle pigmentation around her pussy and anus to make her look like a true woman. Her ass feels soft and squishy and is made to be grabbed while you pound her up the bum. Her pussy is tight but can stretch without losing its shape. The TPE is body-safe and requires little maintenance, so you can cum in her or on her using a water-based lubricant.
Key Features
❤ Lifelike Viginal Tunnel And Anal Tunnel
❤ Medical grade TPE materials
❤ Body Safe
❤ Lightweight
❤ Sexy Curves
❤ Soft to the Touch
Body Measurements
❤ Height:3.4''
❤ Length:6.1''
❤ Width:5.9''
❤ Weight:3.04lb