Horny Heather's number one priority is to make you cum hard. She loves it when you go deep inside her. The feeling of your throbbing cock inside her tight pussy drives her wild. Her favorite position is doggy style, but you can have her in any way you want. Place her on your bed, desk, or kitchen counter. You can get creative in the ways you can fuck her. The possibilities are endless.
Realistic Vagina Tunnel
Horny Heather's tight pussy is waiting to be stretched out. Detailed with realistic features, Horny Heather has a bright red labia that provides the entryway to her beautiful pussy tunnel. Her lifelike clitoral hood is thick, enticing, and invites you in. The tunnel itself is tight, curvy, and lined with ridges and knobs that provide the ultimate stimulation on your cock. And thanks to her thick inner walls, you can get some fantastic suction out of each thrust.
Realistic Anal Tunnel
Horny Heather enjoys a good ass fucking every once in a while. She loves it when you stick your cock up her ass while you finger her delicious clit. Her tight ass can swallow your dick whole while providing a firm grip and incredible suction with each thrust. Her unique anal tunnel is designed with ridges and knobs that will have you moaning with pleasure for hours. Apply lube for the ultimate fucking and watch that ass bounce while you pound her.
Tunnel features of Heather
She is sealed, it means that there is no drainage system. But she has the ability to create a suction that closely resembles a vacuum effect. This effect enhances your stimulation and gives you more of a 'real-feel'.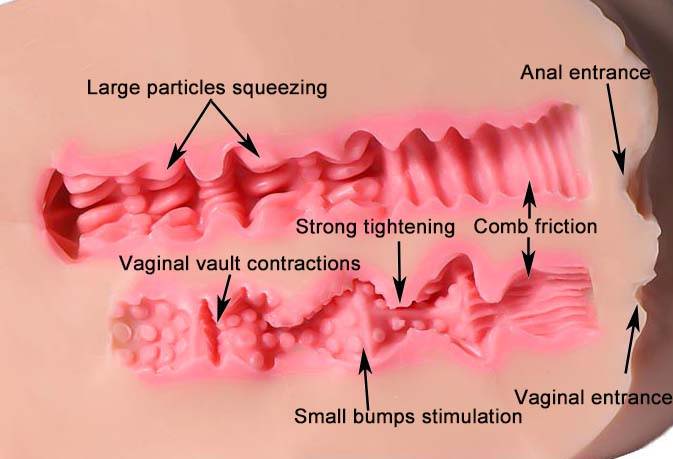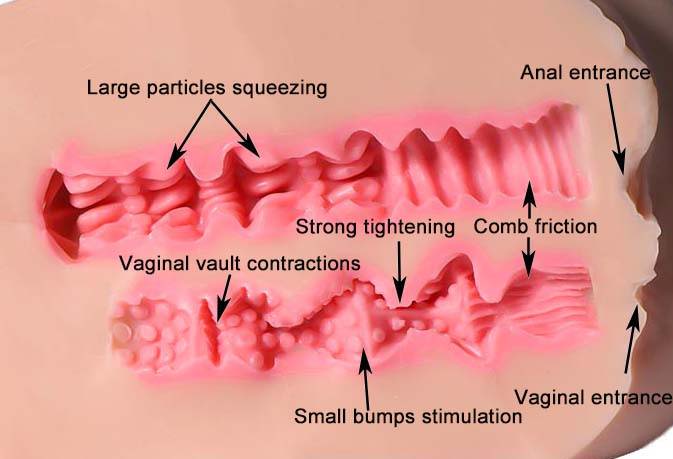 Skin-Like TPE Material
Horny Heather is made of medical grade TPE materials that feels close to real human skin. Ultra-realistic in look, feel, and texture, the TPE material is detailed with goosebumps and subtle skin pigmentation around her pussy and anal area. Horny Heather's soft, yet squishy ass can stretch without losing its shape, and her pussy feels tight and is body-safe for your cock. This makes Horny Heather's ass jiggle like a real woman and her pussy supple to the touch. The TPE requires little maintenance, so you can cum in her or on her using a water-based lubricant.
Key Features
❤ Lifelike Viginal Tunnel And Anal Tunnel
❤ Medical grade TPE materials
❤ Body Safe
❤ Sexy Curves
❤ Soft to the Touch
Measurements
❤ Height:5.3''
❤ Length:9.4''
❤ Width:8.5''
❤ Weight:8.8lb