Dana does not need to be requested twice. This girl is ready to take you into herself at her first glance at you. Here she lies on her back, in front of you, slightly spreading her beautiful long legs. All you have to do is to come closer and spread her knees apart a little wider. Now you can see her sweet pink bud, alluring and coveted. It is so bright against her pale silky skin. You feel your heart pounding wildly and swallow hard, watching how this babe wants you so badly. So, don't make Dana wait, insert your thick penis into her vagina and make this girl beg you for more.
Your cock freezes for a second at the entrance and then bursts furiously into her pussy. Dana shudders and moans softly as you move faster and faster inside of her, while your hands caress her velvet skin and flat stomach gently. Well, this night will be long, very long because you have a bunch of things to do with this hot body.
For men who prefer a missionary position, Dana will be very handy. Conveniently place this half body sex doll on a flat surface (e.g., on a bed or a table) and indulge in an incredible feeling of high-quality male masturbation.
Sinuous and unpredictable pussy
If you prefer intimacy with the most naturalistic torso sex dolls, then Dana has everything to make you satisfied. Her narrow vagina is a winding channel with many curves and folds that resemble the pussy of a real woman. The entrance to this path of the delight is guarded by charming outer labia and pink juicy inner labia with a neat clitoral hood. To make it looks more realistic, this doll's makers gave her a pigmentation at her intimate area and anus.
Tight and virgin ass
Do you want to be the first one who will touch this hot little thing and teach her all the tricks of anal sex? Then Dana is waiting for you. On the one hand, she is hesitating and seems indecisive. But on the other hand, this little slut exudes her desire and wishes to try new things. Will you help her to deal with it?
Dana's ass beckons you with its tight hole, which is still unknown to bright anal orgasms. A carefully designed inner surface, with all its curves and tubercles, promises to give you a fantastic experience.
Tunnel features of Dana
She is sealed, it means that there is no drainage system. But she has the ability to create a suction that closely resembles a vacuum effect. This effect enhances your stimulation and gives you more of a 'real-feel'.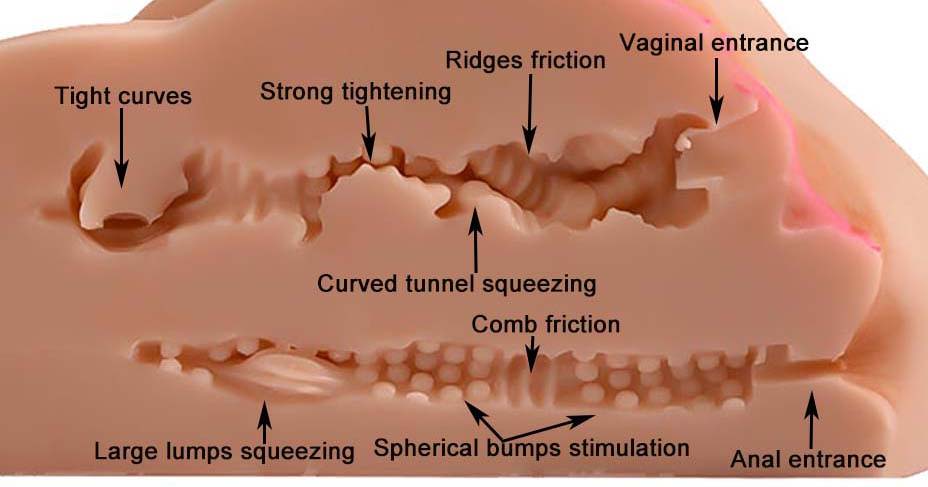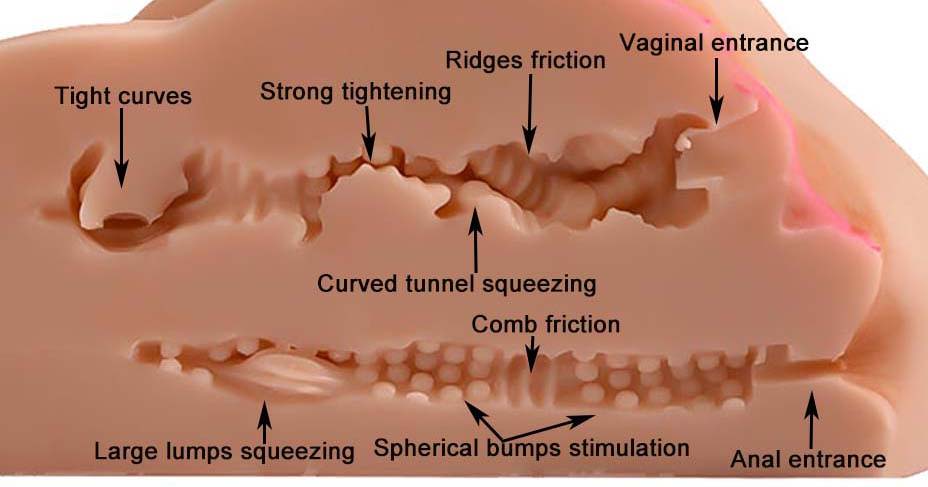 Safe and realistic materials
Dana, like other our mini sex dolls, is made from pleasant to the touch, health-friendly, and non-toxic materials-TPE and silicone are used for the sex toys production, because of their texture, which resembles human skin on touch. Silky and soft, these materials give you ultimate pleasure during sex with Dana. To make the penetration easier, you may warm the doll up with a special heater before use.
Also, these materials are easy to care for. All you have to do is apply a water-based lubricant and clean the toy after use.
Key Features
❤ Textured vagina with pleasant curves.
❤ Bright and pink inner labia.
❤ Tight ass with a naturalistic surface.
❤ Seductively spread legs.
❤ Realistic genital pigmentation.
❤ Safe and soft materials.
Body Measurements
❤ Height: 3.94"
❤ Length: 10.83"
❤ Width: 7.68"
❤ Weight: 5,73 lbs