Vanessa is a wild party girl who knows how to have fun. She's an expert at making you cum multiple times. Whether it's slow and easy, or fast and crazy, Vanessa loves it when you destroy her pussy and cum all over her. She also loves getting her round ass fucked because the sound of your balls slapping her cheeks with each thrust drives her wild. Vanessa is super greedy for your hard cock and only wants it for herself. She knows that no one else can fuck her as amazing as you can. Her favorite position is missionary style, but she's always willing to try other positions for your pleasure.
Realistic Vagina Tunnel
Vanessa's tight pussy hole welcomes you to a world of mind-blowing orgasms. Her skin pigmentation around her pussy and anus makes her look like a real woman. To make her feel more lifelike, Vanessa's bright pink pussy "lips" are tender, engorged, and ready to swallow your cock. With an accommodating length, Vanessa's vagina invites you to take a deep dive inside. Her unique vagina tunnel is textured with ridges and grooves that will stimulate and massage your cock with each thrust.
Realistic Anal Tunnel
Vanessa's asshole is hungry for your hard cock. Her realistic anal tunnel is also layered with ridges and knobs that will caress and squeeze your meat until you explode. The textured, twisting anal structure feels like the real thing and is smooth enough to provide you with an out-of-this-world orgasm. Apply lube for a smoother experience.
Tunnel features of Vanessa
She has upward-facing drainage holes it means that she herself will be easier to clean than most other drainage (or non-drainage) sex dolls, and she is easy to ventilate after cleaning. All you would need to do is run water through the her holes. Then let her air dry.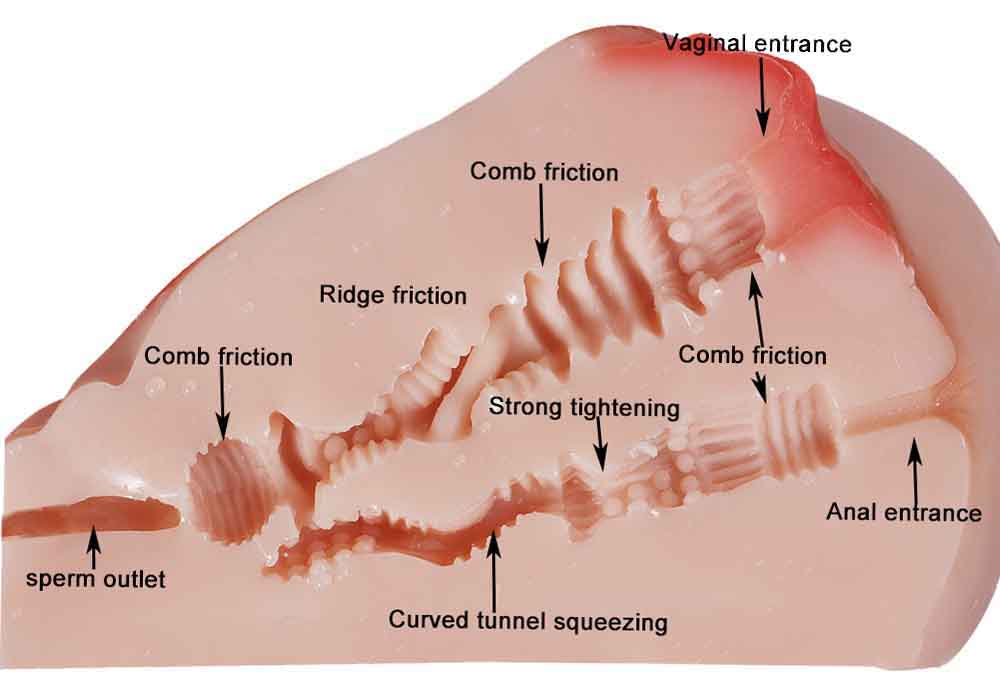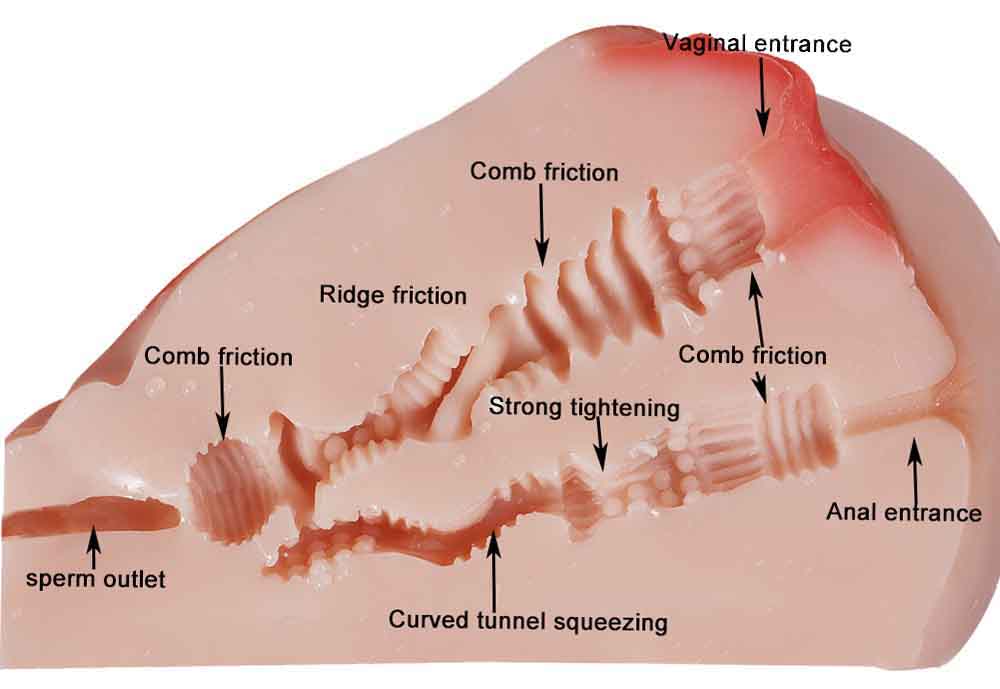 Skin-Like TPE Material
Vanessa is made of medical grade TPE materials that feels close to real human skin. Ultra-realistic in look, feel, and texture, the TPE material is detailed with subtle pigmentation and goosebumps — like a living person! She's also very soft and can stretch without losing her shape. This makes Vanessa's pussy supple to the touch, which feels amazing on your cock. The TPE is body-safe and requires little maintenance, so you can cum in her or on her using a water-based lubricant.
Key Features
❤ Lifelike viginal Tunnel and anal tunnel.
❤ Super stretchy tunnels- can be stretched without deforming. The penises between 6 to 9 inches can get a good experience during use.
❤ Tunnels are fulled with textured nodules and ridges on the inner walls, which will increase friction and irritation.
❤ "Skin-Like" TPE Material
❤ ❤ Super Lightweight for easy movement and hiding.
Body Measurements
❤ Height:3.5''
❤ Length:7.5''
❤ Width:7.5''
❤ Weight:4.2lb
❤ Vaginal tunnel length: 6"
❤ Vaginal opening diameter: 0.4"
❤ Anal tunnel length: 5"
❤ Anal opening diameter: 0.3"