Sexy Susan, The Young Graduate Student
Sexy Susan is a beautiful, young graduate student who enjoys the company of older men. It clearly shows that she takes excellent care of herself. Massive tits. Plump ass. Tiny waist. She's so proud of her incredible physique and big tits that she's not ashamed to show them off to anyone. Sexy Susan wants an older gentleman who can look after her and make her feel good. She's looking for someone to call "daddy." Teasing her delicious breasts with your hard, throbbing cock gets her wet and horny. Her swollen, slick pussy is always available and ready for you to enter it.
Realistic Vagina Tunnel
Sexy Susan is made with medical grade TPE materials for a sensational feel and built with extra-durability to withstand the hardest fucking. Her ultra-lifelike vagina tunnel is fully textured with folds, ridges, and grooves that feel just as intense as the real thing, if not better. With a curvy inner structure that can swallow your whole cock, Sexy Susan's pussy is built for you to cum inside her multiple times. Fuck her sideways, doggy style, missionary, or have her ride you as you lie down. Compatible with water-based lubricants for a moist and warm experience.
Realistic Anal Tunnel
Sexy Susan wants to wrap her ass cheeks around your hard cock. Her tight ass can envelop your entire penis while providing a firm grip and incredible suction with each fuck. She has a distinct lifelike tunnel that's designed with ridges and knobs that will have you moaning with pleasure for hours. The inside of her ass feels firmer, more elastic, and more stimulating. Sexy Susan is not shy and loves to be shared. You can have one cock inside her pussy and one up her ass — perfect for sharing her with a friend.
Tunnel features of Sexy Susan
She is sealed, it means that there is no drainage system. But she has the ability to create a suction that closely resembles a vacuum effect. This effect enhances your stimulation and gives you more of a 'real-feel'.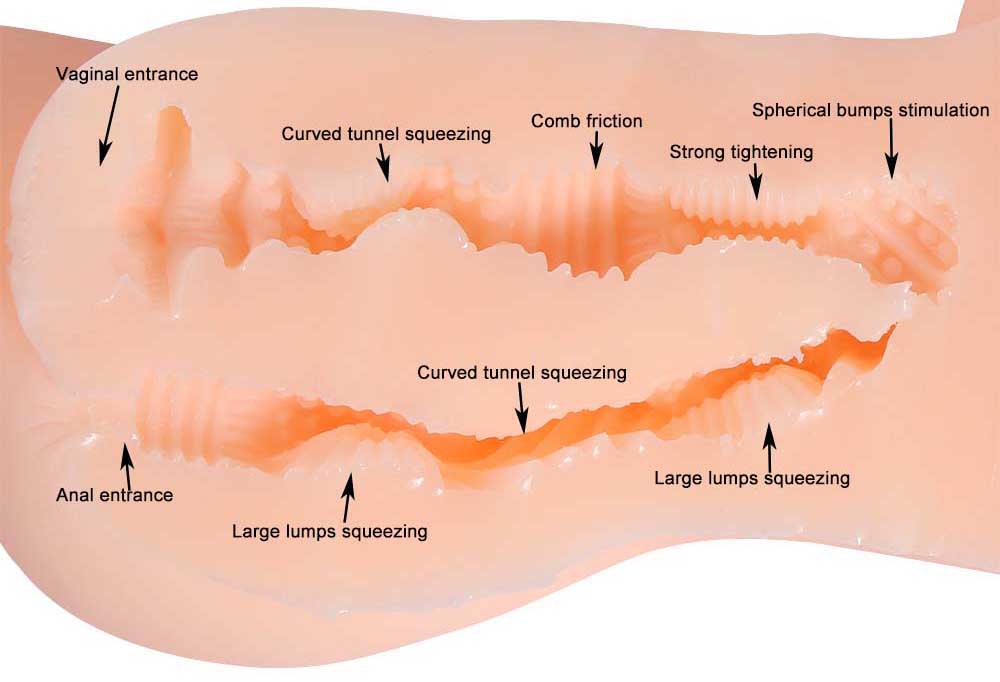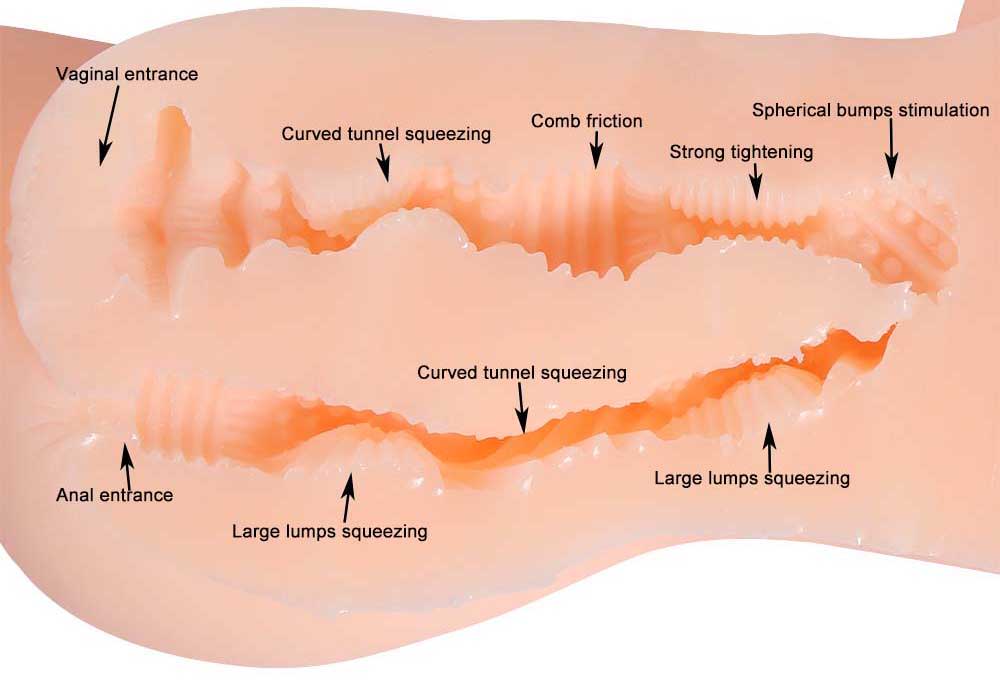 Skin-Like TPE Material
Sexy Susan is made of medical grade TPE materialsthat feels close to real human skin. Ultra-realistic in look, feel, and texture, the TPE material is detailed with subtle blemishes and goosebumps — like a living person! It's also very soft and can stretch without losing shape. This makes Sexy Susan's ass and tits jiggle like a real woman. She's also supported upright with a metal spine that's fully adjustable and flexible, so you can have her in any position you want. The TPE is body-safe and requires little maintenance, so you can cum in her or on her using a water-based lubricant.
Key Features
❤ Lifelike Tunnels- Two distinct ribbed tunnels offer twice the stimulation and twice the excitement.
❤ "Skin-Like" TPE Material- She is made of medical grade TPE materials, soft to the touch, giving you the most authentic experience.
❤ Closed-End For Tighter Sensation- The closed-end provides a virgin-like suction when you stroke.
❤ Super Lightweight for easy movement and hiding.
❤ Sexy Curves and Plump Ass- Perfect for wild and wonderful backdoor fun.
❤ Super stretchy tunnels- can be stretched without deforming. The penises between 6 to 9 inches can get a good experience during use.
❤ Tunnels are fulled with textured nodules and ridges on the inner walls, which will increase friction and irritation.
Body Measurements
❤ Height:9.6''
❤ Length:6.7''
❤ Width:4.7''
❤ Weight:4lb
❤ Vaginal tunnel length: 6"
❤ Vaginal opening diameter: 0.4"
❤ Anal tunnel length: 5"
❤ Anal opening diameter: 0.3"