Monica :47.39LB Best Sex Torso Doll For Breast Fun (Pre ship on October 15)
Pre ship on October 15
Monica has just got divorce and feel a little lonely. So she need some passionate comfort. You will be deeply attracted by her big soft jiggly breasts when she is exercising in the gym. Besides, her sexy body shape and booty will bring you unlimited surprises and imagination. What many people are crazy about is her erect nipples that mimic real female body part, which can achieve amazing results and largely restore your true sexual experience.
Customer Reviews
Write a Review
Ask a Question
Filter Reviews:
breasts
positions
toys
woman
hips
times
hands
photos
everything
boobs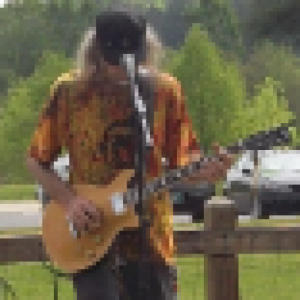 K
09/22/2021
Karl

United States
I recommend this product
Less And More
Monica is ~tiny~ compared to most fully-developed women, but has deliciously-exaggerated proportions. Its waist is so small I can almost fully encircle it with two hands, yet its hips are essentially the same size as the Candice (who has a much more 'human' waist-to-hip ratio). Monica's breasts are stupendous for her frame, just like the ones boys would draw in high school(!). When you squeeze them, they actually feel like real tits. They are, however, a little less gravity-saggy than real ones of that size. My overall first impression of Monica was, "This is Peter Pan's Tinker-Bell without her dragonfly-wings". She's like an elf in your bed.... The internal frame/skeleton articulates, and her legs seem to be on semi-universal joints (she can do the splits in both directions). When her legs spread, the vag opening widens. Her legs will also bend up to her belly like a real person's. Her vag-tunnel, while having the same opening-size as Candice's, is 'puffier' just inside, and thus even tighter a fit. If your typical sex-session lasts 10-15 minutes or less, this might be fine for you. Personally, I like spending more time having fun than I do getting ready, and cleaning up afterward(!). I wish Tantaly made ~all~ their toys with 3cm diameter vag-tunnels like Rosie (and, I assume Eva) has. Even all lubed up, the 2cm openings feel too tight; more like a sex-toy than a real woman (sigh). If you're going to make an afternoon out of it, it's best to have the slightly ~looser~, more life-like feel of Rosie's. I guess that, for me, the ideal 'hybrid' toy would be Rosie's hips/vag, with Monica's fabulous boobs, on Candice's frame. The reason I took off one Star (from a perfect '5 Stars') is that Monica's tunnels are awkwardly positioned too far around her front for anatomical realism: her anal cavity is actually where a human's vag should be, and the vag is too in-front of her. This makes spooning/doggy positions very awkward compared to Rosie, Candice, and real women. Here's a few photos that I hope will illustrate Monica's range of positions, and her true size (and hole-placement) compared to a Candice and a Rosie. Through my three toy purchases here, btw, I've gotten nothing but excellent help from Sophia and the Customer Service crew at Tantaly; prompt email replies, friendly service, and follow-up. If you think this is the toy for you, don't hesitate!
09/15/2021
Smith

Hong Kong SAR China
I recommend this product
worth it.
1) This doll is so sexy, the breasts are huge and soft and I have never played with such nice touchable breasts before. A big selling point for me was being able to dress it up in my dream outfit, I couldn't stop looking. Everything fit perfectly and the nipples were a turn-on for me. 2) Her hips were also attractive and when I got back into her so real I just wanted to slap and thrust like crazy. The key is that this doll is heavy enough to bounce back when I am in motion!!! 3) Her pussy skin ass everything was so real, it was a masterpiece. (Use lube and it feels like the real thing). The most important part is being able to actually fuck things instead of just using your arms for the action, which is the warm post-coital feeling you get afterward. This is very much in line with how I feel after having good sex with my girlfriend. Remember, what you're looking at is 47 pounds of toys. You may think that's no big deal, but a 47lb dumbbell and a 47lb jiggly erection are 2 completely different things to try to lift and move. There was another request, which was crazy and over the top when I inserted a heating rod inside her vagina and the doll's skin could be heated during penetration. I think this can fool anyone's body into thinking they are having sex with the real thing. Thank you for providing an important alternative for people like me in these crazy times
09/14/2021
John

Hong Kong SAR China
I recommend this product
The best
She was the perfect sex partner and I could play with her in different positions. It was fun to play with her breasts, they were so fucking soft, it was like I was actually touching a woman's breasts.